Unmatched home health care services
Pediatric Home Health Services
Caring for children with chronic health conditions or complex disabilities requires constant supervision and attention. While family members will always be the most important caregivers, seeking help from pediatric home health care can make a positive difference in the life of the child and their family members.
Health Force provides highly specialized pediatric home health care in Southwest Florida and Chicago. We are dedicated to ensuring each child gets the care they need and that their family is supported in the process.
What Exactly Is Pediatric Home Health Care?
Pediatric home health care is a treatment plan provided to children with complex medical or developmental disabilities. This type of care is intended for children who need extensive care and who, without it, may experience frequent hospitalizations or ongoing institutional care.
Pediatric home health care providers, RNs and LPNs, are specifically trained to care for children with chronic illnesses. Their goal is to make sure the child's needs are met and to keep them comfortable, happy, and out of the hospital.
Is Pediatric Home Health Care Right for Your Family?
If you are caring for a child with a complex medical condition or developmental disability, help from pediatric home health care can improve the life of the child, as well as their family members.
A home health care professional will help alleviate some of this stress and provide the specialized care that is needed.
Home Health Care Services
Children with complex medical conditions often need specialized treatment and support. Our RNs and LPNs are dedicated to providing comprehensive care that ensures each child gets the treatment that they need. We provide pediatric nursing services, non-medical care services, and general treatment of pediatric health conditions.
Pediatric Nursing Services
Health Force provides a variety of in-home nursing services for infants to young teens. Our professionals have years of experience that allow them to effectively and compassionately provide service day in and day out.
Our in-home nursing services include:
Apnea monitoring

24/7 home care services

Feeding tubes

IV therapy

Catheters and drains

Wound care

Ventilator management

Suctioning

Medication management and administration

Suture management

Tracheostomy tubes and care

We understand the sensitivities associated with providing in-home nursing services, and we aim to make treatment as comfortable as possible for the child and their family.



Non-Medical Care Services

Caring for children is more than providing nursing services. Regardless of a child's physical or mental capabilities, they still need daily love and support. We provide a variety of non-medical care services, including caring companionship and support, personal care services, and respite care.

Health Force is dedicated to ensuring that children with complex medical needs are not only taken care of physically but that their mental well-being is also cared for.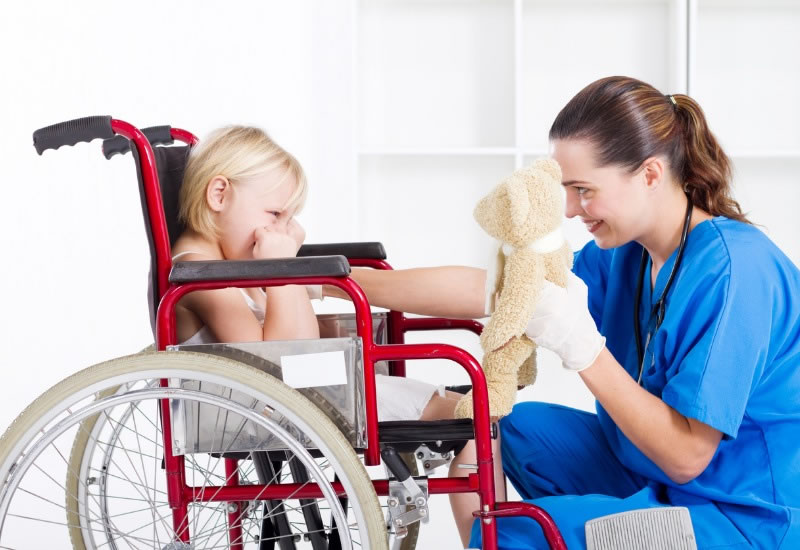 General Pediatric Health Condition Treatment
Children diagnosed with long-term health conditions need specialized support that allows them to grow and develop to their fullest capacity. That's why Health Force employs a team of healthcare professionals who specialize in the treatment of pediatric health conditions. Some of our specialties include treatment for:
Autism

Cerebral palsy

Down syndrome

Epilepsy

Respiratory compromised children

Cardiac compromised children
Our in-home professionals provide the highest quality care to children and their families. We understand the difficulties in caring for children with pediatric health conditions. Our services are highly personalized to ensure each child reaches their full potential, regardless of their medical condition.
What You Can Expect to Get Started
No two children are the same, which is certainly true for children with complex medical needs. That's why Health Force takes the time to create a specialized care plan for each family that chooses our services.
When you get started with us, we perform a full in-home assessment to understand the limitations and opportunities of in-home care. Children also receive a full assessment and evaluation by a registered nurse. Our team will then create a plan of care specifically designed for your child's needs.
Our team will walk you through the process every step of the way. We also understand that care plans are ever-changing, and we work with you to revise treatment as needed.
How to Pay for Home Health Care Services
Some families opt out of exploring their options for home health care services because they think they can't afford it. However, with flexible pricing plans and insurance, it may be more affordable than you think.
We accept most commercial insurances and can work with your provider to explore your coverage options. For Florida patients, we also accept Medicare and Medicaid.
Trust Health Force for Your Pediatric Home Health Care Needs
At Health Force, we believe that every child deserves only the best and highest quality care at home. Children are most comfortable at home with people they trust, not at hospitals or in long-term care facilities.
When you choose to work with us, you'll see our dedication to delivering care that helps children live happy and healthy lives, regardless of their capabilities. Our professionals are highly trained and compassionate, and all of our services are overseen by a doctor.
Get in touch with us today to learn more about how our services can make a positive impact on the life of your child and your family.